What does the sensor do?
Velostat is a black plastic sheet which is pressure-sensitive and conductive sheet. It can detect force pressed on its surface. The conductivity changes when the pressure on it changes. It is flexible and can be used in paper circuitry.
What Kind of Interactions or Movement Can It Sense?
1. Movement You can sense pressing or pushing.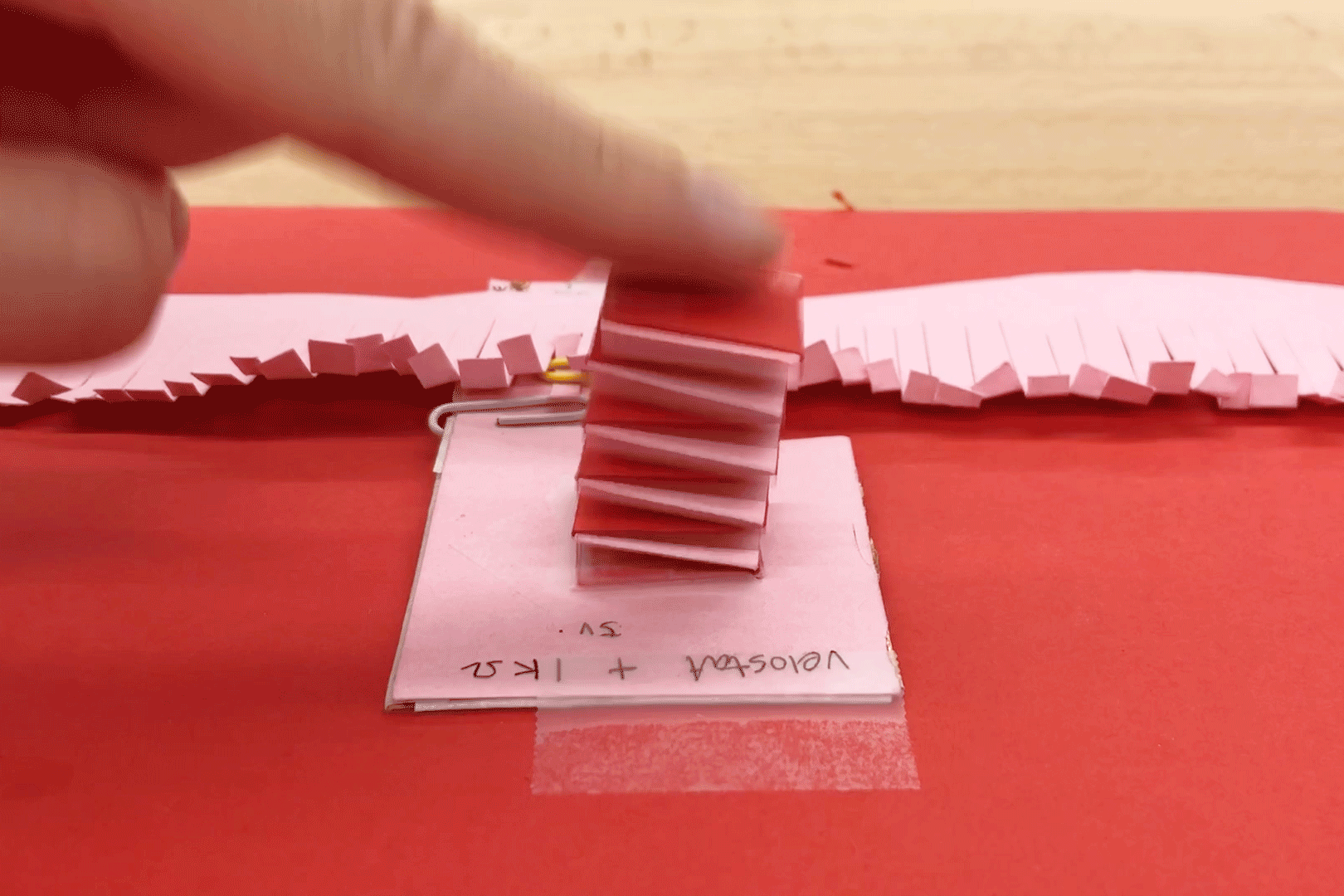 2. Cooperation It is a pressure sensor so can sense contact between people.
3. Environment You could sense leaning or bumping against objects, sitting on a chair or all kinds of things!